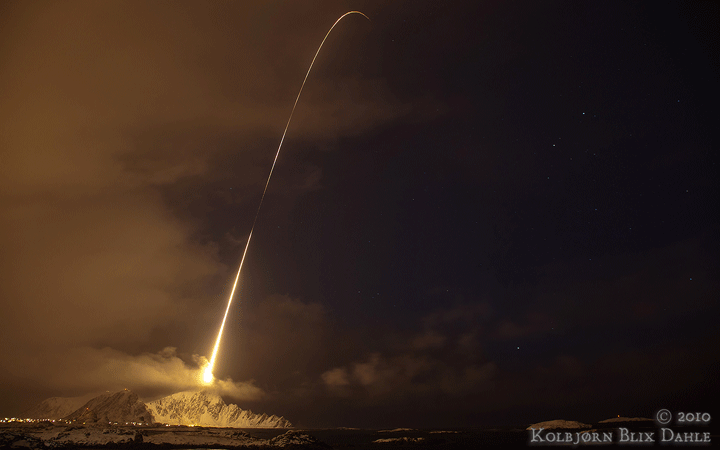 WE LAUNCHED!
(Click image to view the UNH press release.)
In memory of Paul Kintner, Professor at Cornell University and Co-Investigator of the RENU sounding rocket. He will be missed by his friends and colleagues on this mission and many more to come.
Principal Investigator: Marc Lessard
Rocket Experiment for Neutral Upwelling (RENU), to be launched from the Andøya Rocket Range, will transit the magnetospheric cusp region during a neutral upwelling event. The Black Brant XII rocket is equipped with a suite of instruments that will build on previous observations of this phenomenon, as well as acquire new types of data to provide a fresh perspective on this problem. Successful data acquisition will provide fundamental information, essential for the advancement of our understanding of this problem.
View the press release here
EISCAT radar time has been contributed by the following people and groups. We are very grateful for their time and effort.
Yasunobu Ogawa (NIPR, Japan)
Noora Partamies (FMI, Finland)
Nickolay Ivchenko (KTH, Sweden)
Ian McCrea (STFC-RAL, UK)
Anasuya Aruliah (UCL, UK)
Betty Lanchester (Univ. Southampton, UK)
Tim Yeoman (Univ. Leicester, UK)
For more information, follow the links below or visit the Travel Blogs section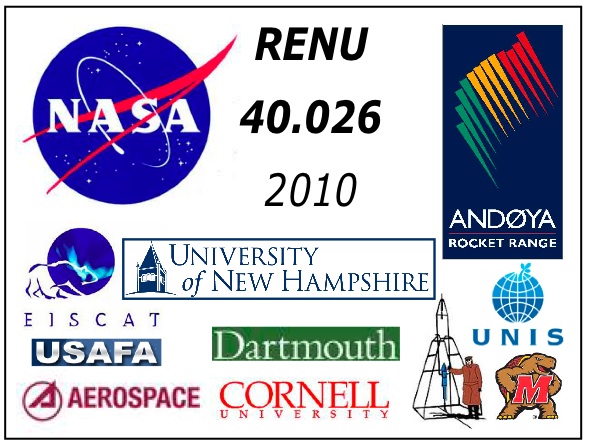 Image credit: Steve Powell (Cornell University)