RENU Payload Integration at Wallops Flight Facility
(Early September through the start of October)
The RENU payload was successfully integrated and shipped to the Andøya Rocket Range in Andenes, Norway for the Nov/Dec launch window. All sequence tests and vibration testing was completed and the project was given the official go-ahead at the mission review meeting in early October. Click a photo for the larger version.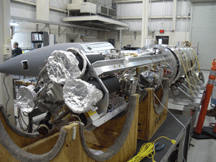 RENU payload with nose cone in the background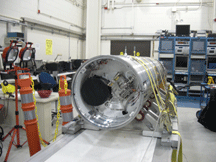 UNH Imager on aft end of payload (with cover still on)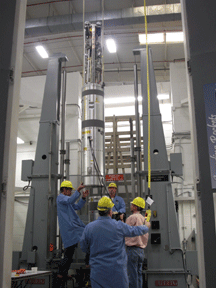 Payload getting mounted on the balance table - it needs to be perfectly balanced just like tires on a car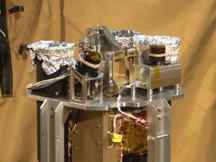 UNH UV Photomultiplier tube and star sensor on the forward end of the payload (tiny black tubes) - also seen are the Aerospace photometers with temporary tin foil covers