RENU 2 Payload Integration at Wallops Flight Facility
(Late August -- Mid October)
Integration of the RENU 2 payload has begun prior to shipment to the Andøya Rocket Range in Andenes, Norway for the Nov/Dec launch window. Click a photo for the larger version.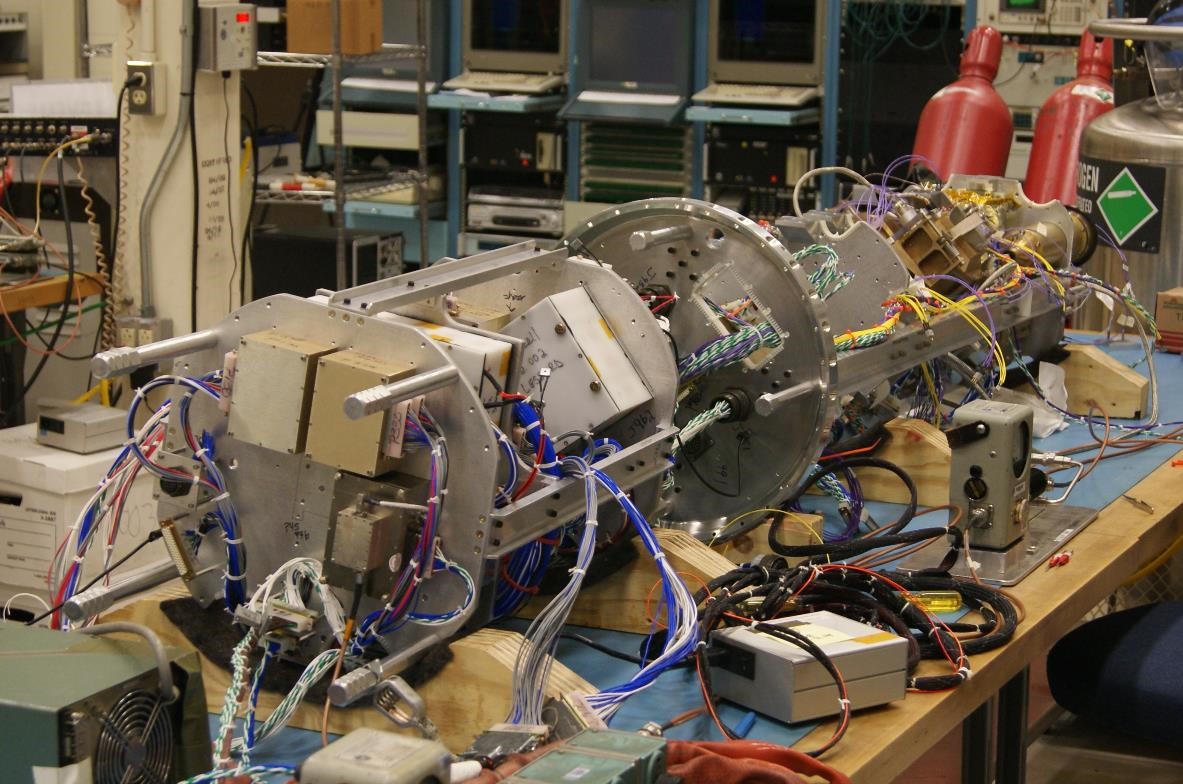 (Photo by: Bruce Fritz, UNH)
The UNH team arrived at NASA Wallops Flight Facility on 31 August 2015 ready to integrate instruments with the main payload. By the end of the first week, most of the UNH instrumentation is mechanically mounted on the payload.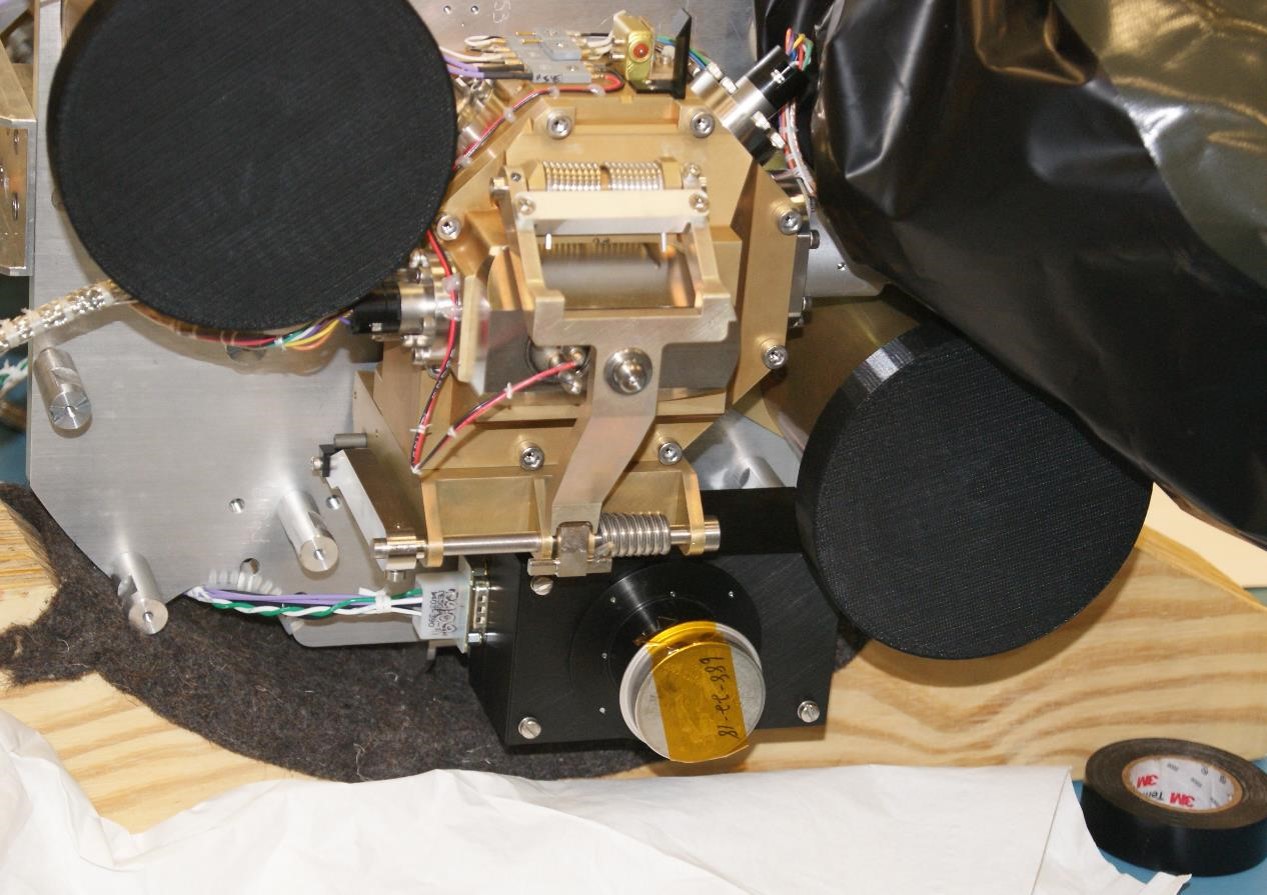 (Photo by: Bruce Fritz, UNH)
The UV PMT was the first instrument installed on the payload. It's seen on the forward deck at the bottom of the photo here. A small tin is taped over the baffle to protect the instrument inside.

(Photo by: Bruce Fritz, UNH)
The racetrack magnetometer is mounted with the boom stowed to keep it tucked out of the way.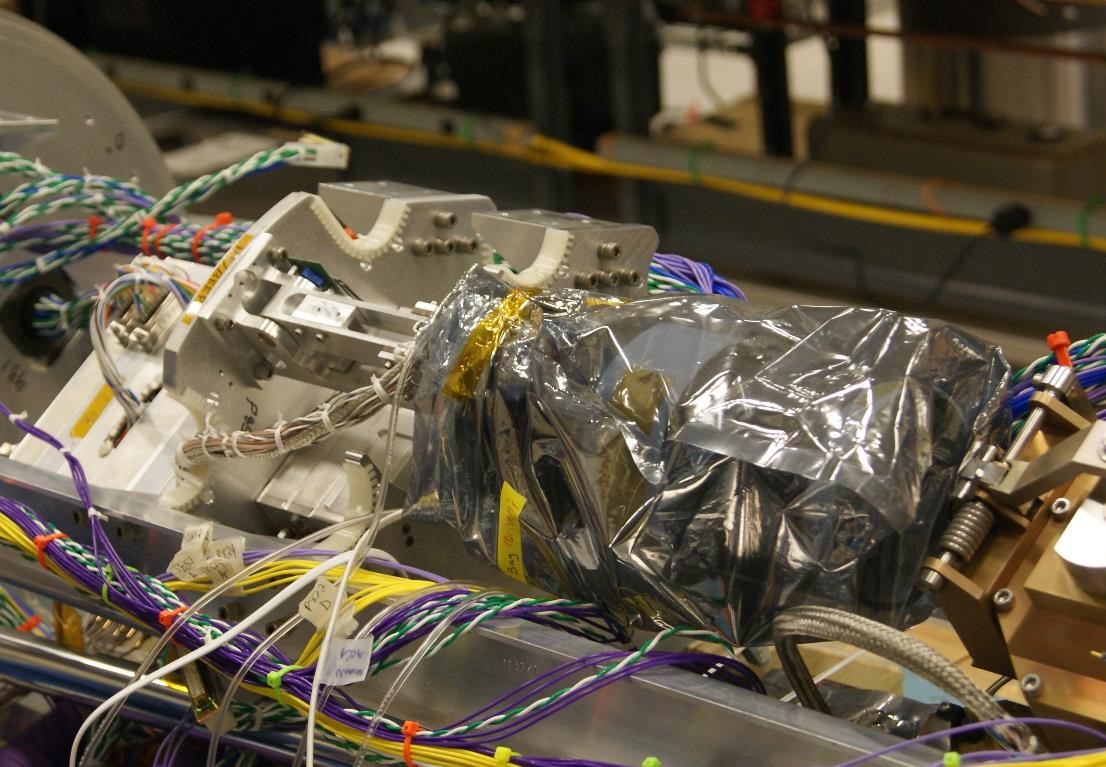 (Photo by: Bruce Fritz, UNH)
The EPLAS detector has been installed along with the HEEPS/BEEPS detectors. The booms are stowed during integration and covered by a bag to maintain nitrogen purge. Shown here are HT/BEEPS. EPLAS is on an identical mount opposite this one.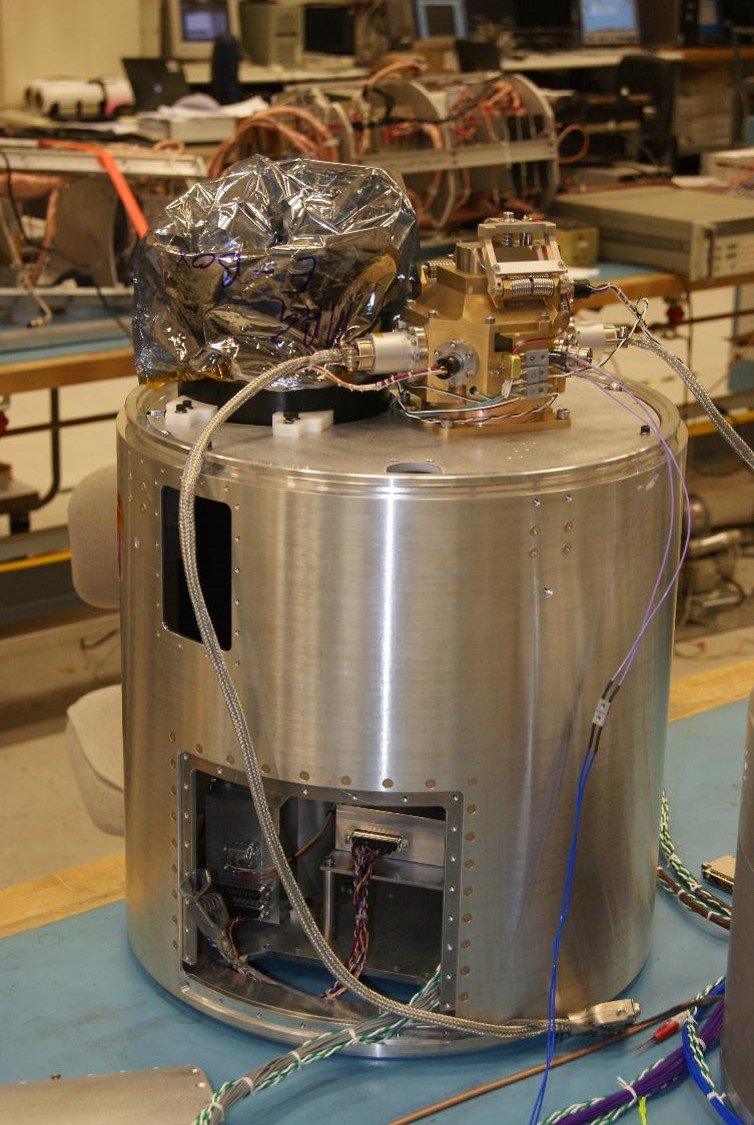 (Photo by: Bruce Fritz, UNH)
The imager is seen here installed on the aft deck of the main payload. The top of the baffle is covered by an electrostatic bag. You can see the base of the imager and the TEC electronics through the access door at the bottom of the photo.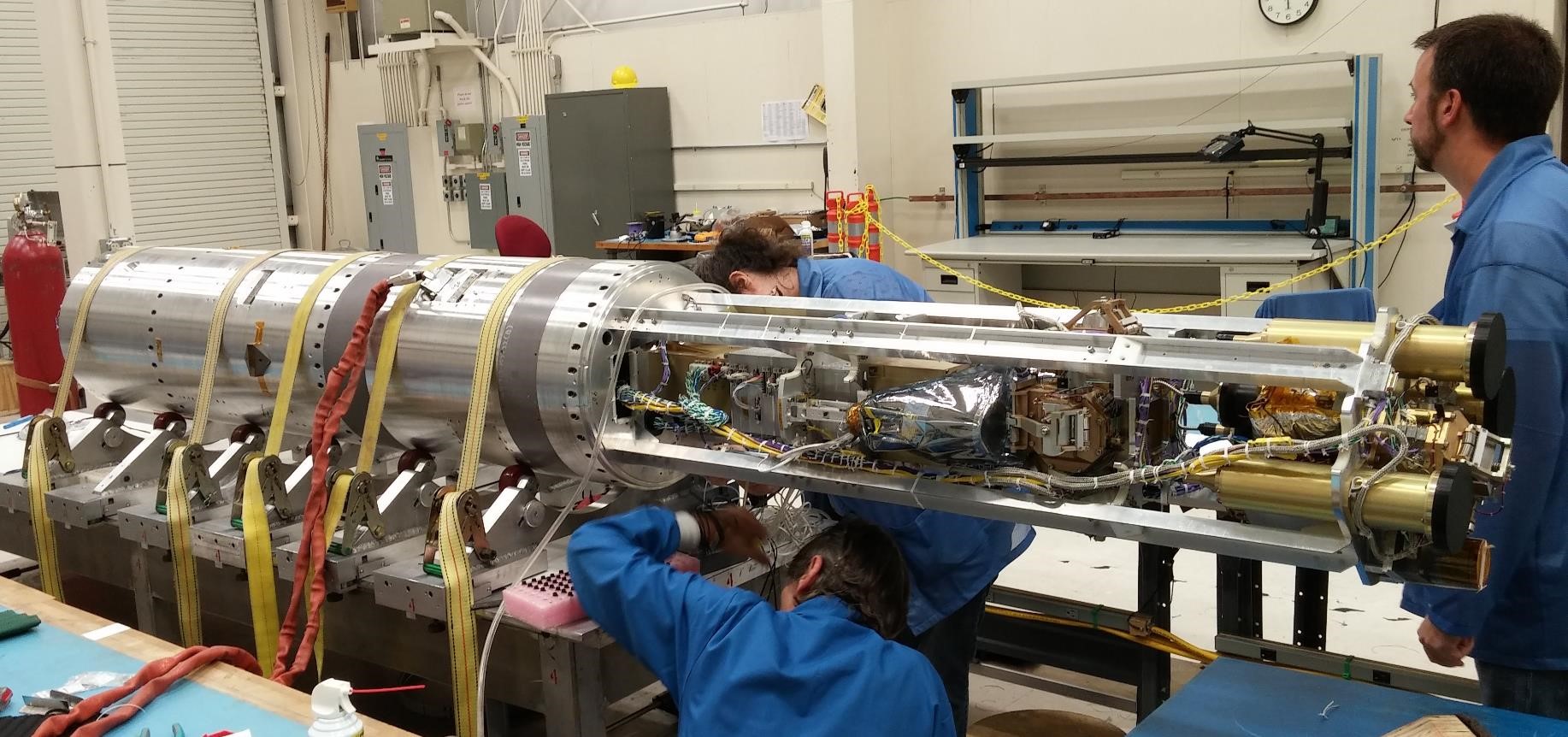 (Photo by: Kristoff Paulson, UNH)
The payload finally came together and is shown above almost completely assembled. NASA technicians make some final checks before the payload goes in for spin and vibration testing.

(Photo by: Brent Sadler, UNH)
The nose cone goes on last before the serious testing begins.