Ultraviolet Photomultiplier Tube (UV PMT)
MIRL first provided a UV photometer for the SCIFER-2 sounding rocket mission to measure UV emissions (130.4 and 135.6 nm) from atomic oxygen using a Hamamatsu R7511 photomultiplier tube (PMT). The UV PMT was mounted radially in order to scan and provide an "image" of neutral oxygen in the atmosphere.
The design was updated and flown on both the RENU and RENU 2 sounding rocket missions, the most recent launch successfully flying on 13 December, 2015.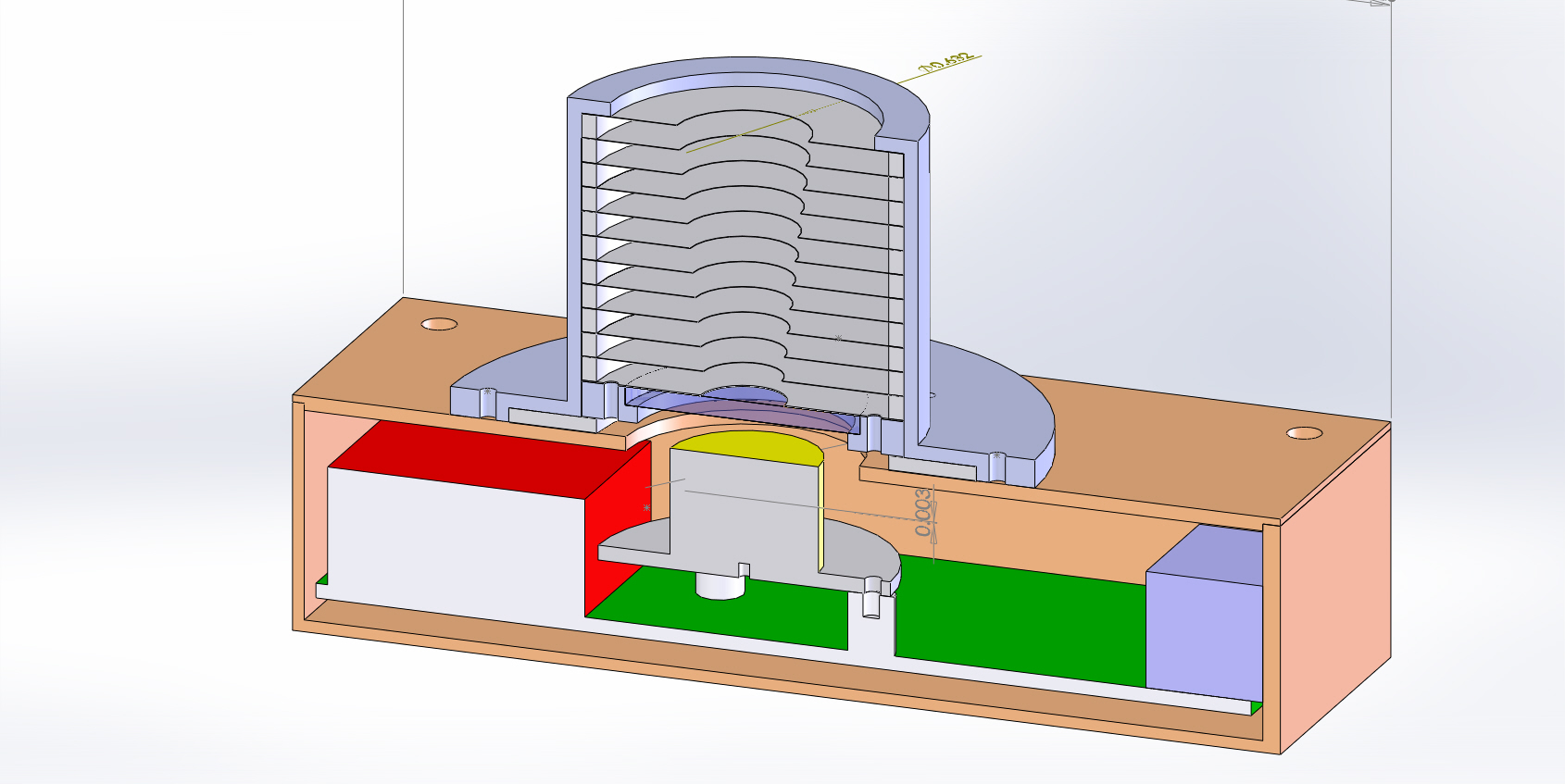 Simple assembly drawing
Characteristics:
Current Detector: Hamamatsu R10825 PMT (MgF2 window, CsI photocathode)
Filter: Pelham Research Optical LLC 135-NB-.5DC (CaF2 surface, 134 nm peak, 19.5 nm FWHM)
Combined bandpass allows both the 130.4 and 135.6 nm lines at roughly equivalent rates
FOV: 12.5 degree full angle
Sample rate: 1 kHz on RENU 2
Mass: ~0.4 kg
Volume: 2.5" x 4.25" x 3.4".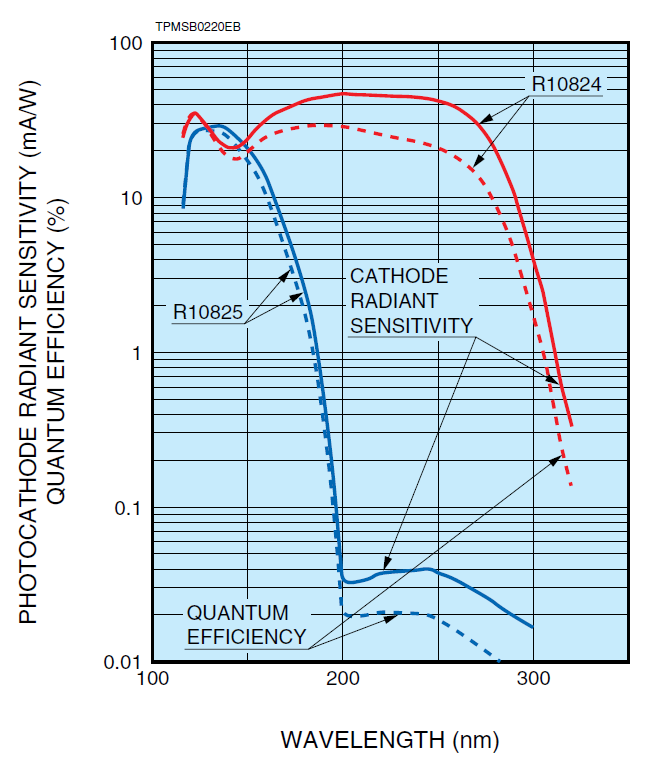 Plot from the Hamamatsu spec sheet
---