Photos from December 3rd 2010
Here are photos of some of the group (more later).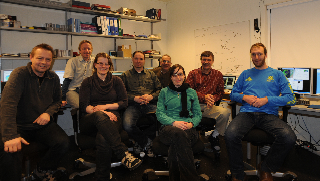 Fred Sigernes (UNIS), Dave Olsen (U. Maryland), Margit Dyrland (UNIS), Dag Lorentzen (UNIS), Geoff McHarg (U. S. Air Force Academy), Allison Jaynes (U. New Hampshire), Marc Lessard (U. New Hampshire), Erik Lundberg (Cornell U.), sitting in the Kjell Henriksen Observatory, Longyearbyen.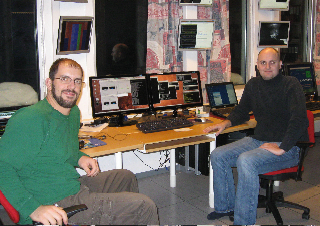 Philip Fernandes (Dartmouth College) and Kjellmar Oksavik (UNIS), at EISCAT Radar, Longyearbyen.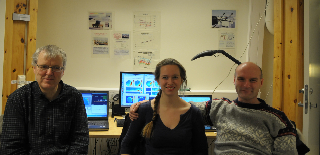 Bjorn Lybekk, Yngvild Andalsvik and Espen Trondsen (all from Univ of Oslo), but sitting in Ny Ålesund (100 km north of Longyearbyen).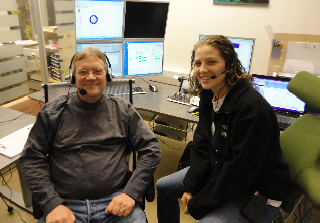 Bob Ross and Sara Blankenship, LJT, sitting in Svalsat tracking in Longyearbyen