Photos from November 28th 2010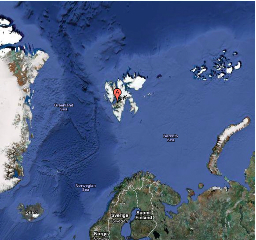 The map above, from Google Maps, gives an idea of the lay of the land. The balloon labeled "A" marks the location of Longyearbyen; then, draw a straight down (south) until you reach the mainland and that is the approximate location of the And°ya Rocket Range. That distance is something like 1000 km (600+ miles), but the rocket will actually land north of us, so will travel even further. The expected altitude (apogee) is 475 km.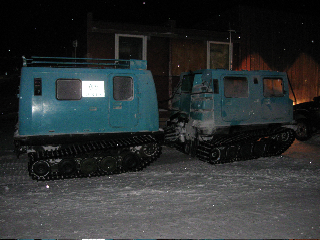 To observe aurora and EISCAT data, we travel to the Kjell Henrickson Observatory, which is about 10 km from town. To get there, we drive to a coal mine and pile into the "belt wagon" pictured above.